CLIMATE SCIENCE: 3 GREAT RESOURCES
1. The IPCC Report Explained in 6 Graphs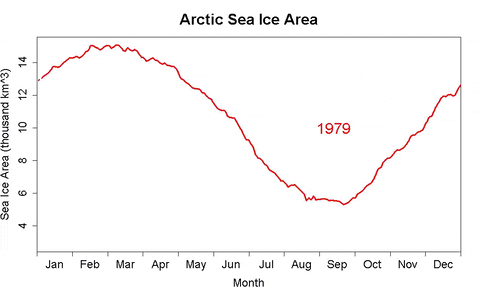 The 2013 Intergovernmental Panel on Climate Change (IPCC) Report contains the most comprehensive summary of the climate science to date. If you don't fancy wading through the 36 page "summary" of the report then luckily Carbon Brief sums up the findings in 6 main points:
The amount of carbon dioxide in the atmosphere is rising
The earth's surface is warming
Arctic sea ice is melting
Earth's surface will continue warming
Sea levels will rise
Rainfall patterns will change
To see the graphs that accompany these results visit Carbon Brief
2. Three of the best Climate Change Blogs
Blogs are the place to learn about the latest science. Here are 3 of our favourites and why we like them.
Climate Progress A good source of the latest climate change news, written for a US audience.
Real ClimateA blog written by climate scientists about the latest research. Can sometimes be a bit technical, but good for facts and figures.
GristA friendly and accessible independent environmental news site.
3. Get more from New Internationalist
New Internationalist goes beyond the science to look at the power and politics behind the causes and solutions of climate change. The Climate Radio podcast goes into more depth on issues like the latest IPCC Report and Britain's Energy Future.
You can see all the climate change articles on the New Internationalist website. You can also get the latest from New Internationalist on Twitter, Facebook and by subscribing to the magazine.
MORE ON CLIMATE SCIENCE
3 WAYS TO TAKE ACTION