CLIMATE SCEPTICS: 3 GREAT RESOURCES
1. The Skeptical Science Website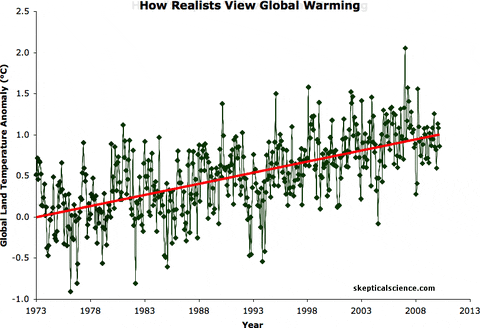 Skeptical science is the best place to go for more in depth information on all the main sceptical arguments. They are up to date and have more facts than you can shake a stick at.
2. The Skeptical Science App
As well as the website Skeptical Science have produced an iPhone app so if you get corned by a sceptic in the pub you can sneak a peak under the table and have lots of arguments at your fingertips.
3. The No-Nonsense Guide to Climate Change
As well as having clear explanations of the science, Danny's book has a "Sceptics Corner" section throughout which gives detailed information on how to rebut the main sceptical positions.
MORE ON CLIMATE SCEPTICS
3 WAYS TO TAKE ACTION